cosmetic still life - revolution beauty - september 2019
creative lifestyle product photography - vava electronics - august 2019
Jewellery still life & models - 77 diamonds - July 2019
Cosmetics & beauty products - Sanctuary - June 2019
Model photography - Margo Jewellery - May 2019
still life fashion accessories - champion freeze - April 2019
Perfumes & Fragrances - cosmetics photography -March 2019
Creative Still Life fashion Products - Thread - Feb 2019
Perfume & cosmetics - Thameen Fragrance - Jan 2019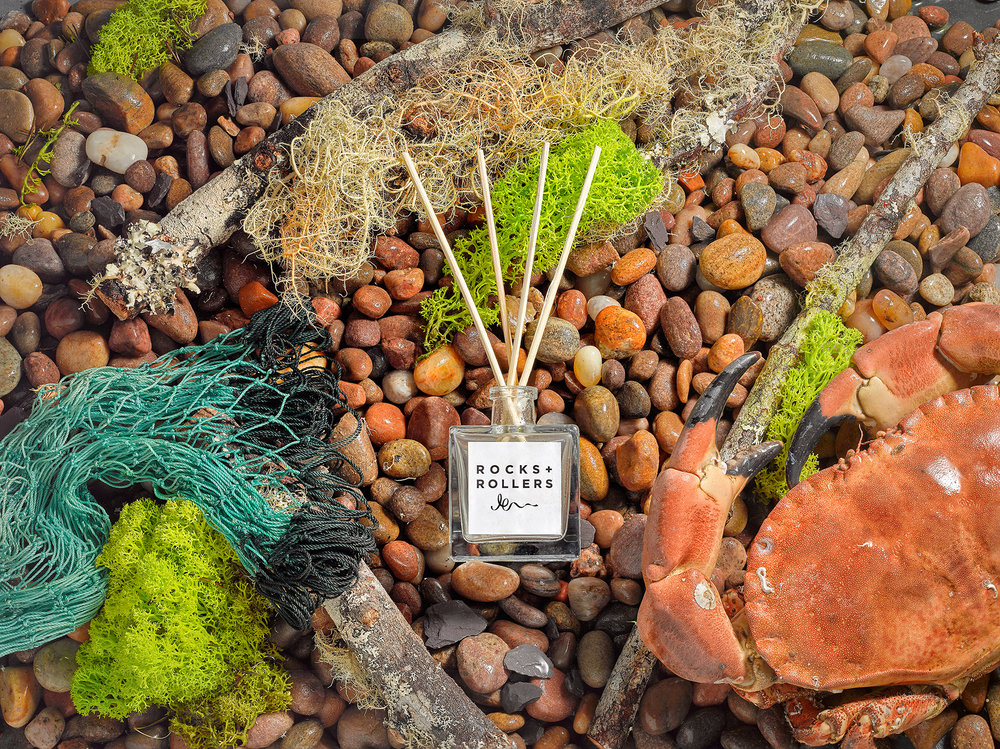 Still Life Cosmetics - Bottling the Coast - December 2018
Product & food photography - Benecol - November 2018
Jewellery on model - Product photography - October 2018
Creative Still Life Jewellery - Rock & Raw - July 2018
Advertising food & drink photography - Cocacola - May 2018
Product Photography - Asda Fashion Accessories - April 2018
Fashion accessories - still life & jewellery - Conrad & Hilton - March 2018
Food Photography & Gift Hampers - Mubarak - Feb 2018
Still Life Cosmetics - on location in London - January 2018
Still Life Fashion Accessories - Bentals Center - December 2017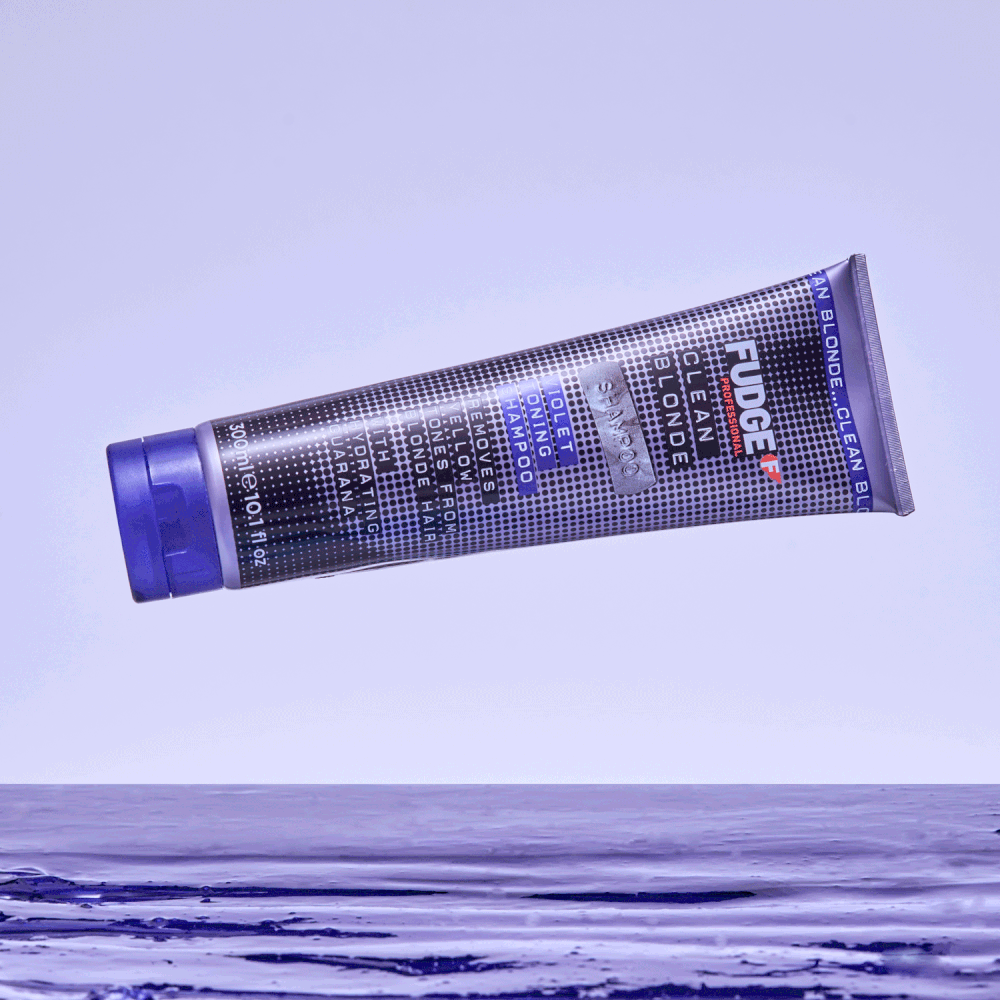 creative cosmetics - still life & gifs - Fudge - October 2017
still life designs & creative packshots - DD London- December 2017
cosmetics - perfume & fragrances - on location - oct 2017
jewellery photography on model - rockhound - september 2017
still life fashion kids accessories - ASDA - november 2017
still life home lifestyle & cosmetics - footpatrol - June 2017
food photography - Essence Cuisine - august 2017
beauty product photography - Sister & Co - July 2017
London packshot & e-commerce fashion - Silk Tie Company - July 2017
creative jewellery photography - RUIFIER - June 2017
lifestyle creative cosmetic packshots - tamese & jackson - June 2017
Still Life Cosmetic Packshot - Tropika - April 2017
creative jewellery photography - Annoushka valentines collection - March 2017
Food photography Luxury Chocolates - Saint Aymes - March 2017
Food Photography - London location - The Straight & Narrow - Feb 2017
Jewellery photographer - London & the UK - Jan 2017
Fashion Accessories - Still Life - House of Fraiser - December 2016
Drinks & Liquids Product Photography - tanqueray - november 2016
London Christmas Lights - Location videography - Idolights - december 2016
London still life Food Photography - Ugly Veg - November 2016
cosmetic still life - revolution beauty - september 2019
Still life product photography can be used for a multitude of different formats and marketing media, from gifs & moving imagery for social media to high resolution large scale advertising photography for billboards & posters. There are lots of possibilities and options and although there are some obvious similarities such as visual appeal and creative thinking there are a number of differences, sometimes in the approach. This is why its important to know the final usage requirements before starting a project.
creative lifestyle product photography - vava electronics - august 2019
I have the pleasure of shooting lots of different product types from cosmetics, food drink and liquids , luxury jewellery items and fashion accessories. This week we focus on a shoot for a new brand to the UK selling electrical products,. For this shoot i was asked to create a series of creative lifestyle product shots for a baby monitor and camera showing the product in different lifestyle setups.
Jewellery still life & models - 77 diamonds - July 2019
3 different disciplines for a single high end jewellery advertising campaign required simple planning, creative thinking and experience. This meant the still life photography, model shots and video content complement each other seamlessly. Keeping it simple doesn't have to mean easy - the model shots alone required a fantastic team in charge of styling, hair & make up. Simplicity is key to consistency which is crucial to building brand identity with photography.
Cosmetics & beauty products - Sanctuary - June 2019
Summer sand with cosmetics, creative still life photography for beauty brands Sanctary. The creative product photography was used across lots of different platforms including large scale in-store posters and point of sale marketing displayed in health stores across the UK. The cosmetic still life photography was split over several sessions providing a wide range of creative content for spring and summer campaigns.
Model photography - Margo Jewellery - May 2019
Shooting jewellery can sometimes combine both still life and fashion elements as part of a single campaign. Above all, pre-planning is essential - the types and numbers of shots required, studio and prep space requirements, hair/makeup artists, stylists, props - the list isn't endless, but there are loads to be considered
still life fashion accessories - champion freeze - April 2019
sky blue hooded jumper with white tassels settled into a bed of ice cubes. A creative product photograph for fashion brand Champion. Part of a series of still life photography for their website and social media
Perfumes & Fragrances - cosmetics photography -March 2019
a product photograph can tell a thousand words - and whilst it can take just one cosmetic still life photographer to execute, it takes the planning of a thousand ideas to bring to bring a single vision to life. The brief always serves as a steer in the right direction for any still life shoot
Creative Still Life fashion Products - Thread - Feb 2019
Still life photography for fashion brand Thread. Creative fashion flat lay and overhead accessories, product photography created from a recent shoot in London. Working with strong art direction and a fantastic team of stylists the following shoot was a great success. All product packshot and creative still life photography created in London by chris howlett
Perfume & cosmetics - Thameen Fragrance - Jan 2019
A collection of luxury cosmetic bottles from London perfume and fragrance brand Thameen. Creative still life photography with glossy perspex reflection with vivid blue and gold colours. Product photographer chris howlett created this advertising packshot in London Studio.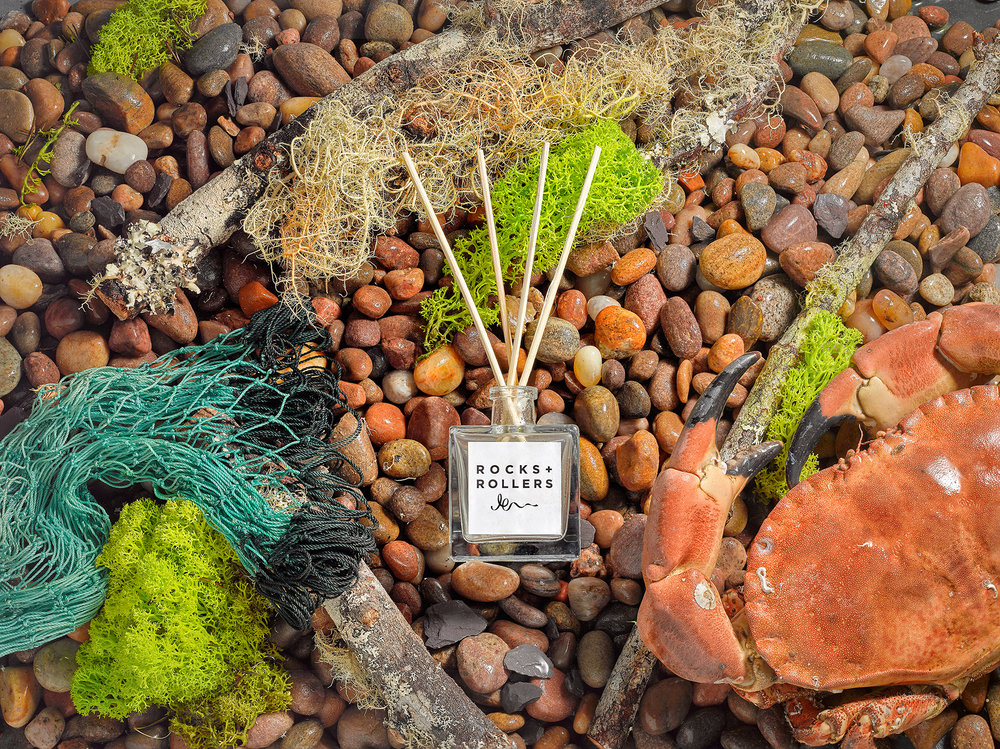 Still Life Cosmetics - Bottling the Coast - December 2018
Creative still life photography for a series of fragrances, based around four coastal holiday resorts in the UK. Each set both complementary and unique. Still life imagery, and advertising style product photography from london product photographer
Product & food photography - Benecol - November 2018
Large food and drinks brands require still life photography often used for national advertising campaigns, with imagery used on social media as well as in print for publications and billboards. I worked with my favourite food stylist in new South London photography studio
Jewellery on model - Product photography - October 2018
Model jewellery photography along with uniquely mirrored product imagery. Artistic compositions which complement the product packshot photography. Jewellery business looking for creative still life, product packshot and/or model photography get in contact with chris howlett photography
Creative Still Life Jewellery - Rock & Raw - July 2018
Creative still life and model photography. A few examples of the creative still life photography, next week will showcase some of the model and product packshots All photography created in product packshot jewellery studio in south london by creative photographer chris howlett.
Advertising food & drink photography - Cocacola - May 2018
Still life food and drink photography for Coca-Cola. The breif entailed product photography for a seasonal advertising campaign incorporating food recipes that would accompany the drinks products. All shot in south London photography studio which has a full fitted kitchen suitable for all type's of cooking and preparation.
Product Photography - Asda Fashion Accessories - April 2018
Recent still life creative product photography for George ASDA, shot on location in a heart of London. . The fashion products and accessories were styled with pre-made props to create a series of promotional shots, creative and packshot photography created in london and the uk
Fashion accessories - still life & jewellery - Conrad & Hilton - March 2018
Still life photography for print demand the highest quality imagery in a large resolution format which retains detail and rendition. photography for luxury brands Waldorf Astoria and Conrad featuring still life compositions of fashion products, jewellery and accessories. Shot in howlett photography studios in London
Food Photography & Gift Hampers - Mubarak - Feb 2018
London based hamper and gifting company, sourcing and packaging a variety of different products from food and drink, to cosmetics, fashion accessories and jewellery. Photographing such an array of products is most efficiently done with some assistance, so I was happy to team up again with my food stylist
Still Life Cosmetics - on location in London - January 2018
The photography featured is taken for Playboy Fragrances. The image was taken on a luxurious rug found in one of the many beautifully furnished bedrooms, shot as a overlay this creative perfume cosmetic product photograph works great as a advertising still life image. Howlett photography
Still Life Fashion Accessories - Bentals Center - December 2017
home & lifestyle selection and has a classic sill life feel modern, simple and elegant style, reflected in the choice of products and autumnal and wintry colours and textures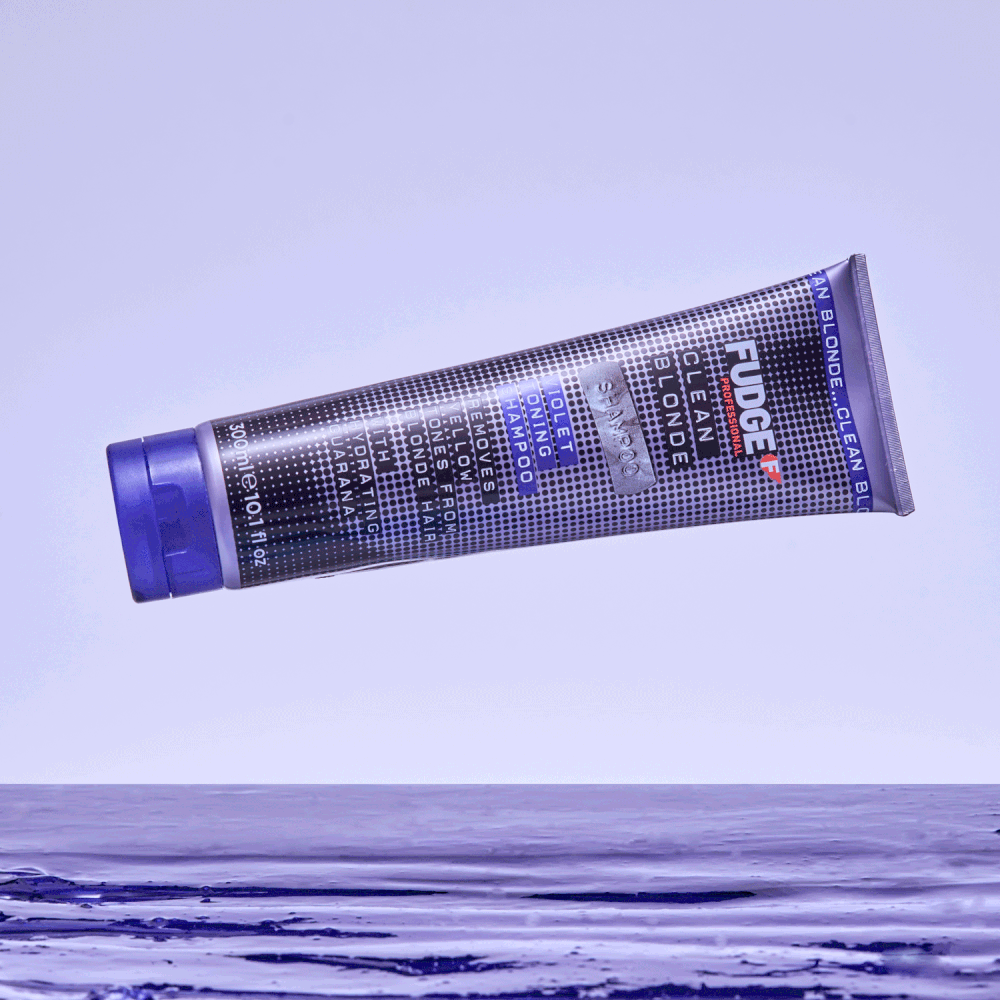 creative cosmetics - still life & gifs - Fudge - October 2017
creative still life and moving images for UK cosmetics brand Fudge. The brief was to create some eye-catching product photography imagery in line with the energy exuded by the brand which would be used for social media and other advertising platforms
still life designs & creative packshots - DD London- December 2017
still life photographer for advertising and design agencies. Product photography for creative agency DDLondon, a series of high quality design-led books, stationery and other printed materials.
cosmetics - perfume & fragrances - on location - oct 2017
Product and fashion still life photography for Playboy Fragrance. Taken with a considered approach creating a summer travel vibe. You can see examples of this in the first set of still life images.
jewellery photography on model - rockhound - september 2017
photographic collaboration with creative design team, Beast&Burden, to shoot model jewellery photography for Rock & Hound, whose jewellery has won multiple awards. shot in london studio
still life fashion kids accessories - ASDA - november 2017
Fashion still life product photography created for ASDA's George clothing and accessories range for kids and young adults, with the final shots being accompanied by copy in marketing materials, for both print and online publications. shot in London studio with lifestyle elements
still life home lifestyle & cosmetics - footpatrol - June 2017
The photographic breif was clear and product focused around premium luxury high black gloss background and shots with cloudy sky background. Creative fashion accessories for room fragrances
food photography - Essence Cuisine - august 2017
Essence encapsulates industrialist design and wholesomeness both in its interior design and food. The food and drink shots we created have been styled and produced to balance these cornerstones of 'Shoreditch Chic'.
beauty product photography - Sister & Co - July 2017
cosmetics is an important part of my studio photography. These images include a set of creative and packshot cosmetic photographs for London based beauty brand
London packshot & e-commerce fashion - Silk Tie Company - July 2017
e-commerce fashion with models and product packshot photography. Luxury fashion brand, The Silk Tie Company, produce an amazing array of silk ties & formal shirts
creative jewellery photography - RUIFIER - June 2017
locations in London, creating small bespoke creative sets used for creative jewellery photography. the ideas are based around the products themselves; in other cases, a theme or particular event is used as inspiration
lifestyle creative cosmetic packshots - tamese & jackson - June 2017
The cosmetic packshots were produced as a series of e-commerce style shots for the online store. Quality and speed are perfect matched for a this series of sleek cosmetic product packshots.
Still Life Cosmetic Packshot - Tropika - April 2017
Latest product photography for a new cosmetics range, Tropika, producing beauty products, message oils and creams containing only natural products. Cosmeitc Images on a white background using the ingredients as props, creating a luxury feel that reflects the fresh, bright and clean nature of the products.
creative jewellery photography - Annoushka valentines collection - March 2017
Creative jewellery photography for a well know London jewellery company, offering stunning collections of handmade fine and designer jewellery. The pieces i photographed included intricate charms and luxury earrings, demanding high quality jewellery photography. Shot in London studio by chris howlett
Food photography Luxury Chocolates - Saint Aymes - March 2017
Sumptuous luxury chocolates. A creative collaborative approach we created some great food photography in the south London studio. shot on luxury marble surface. Created in south london photography studio howlett photography
Food Photography - London location - The Straight & Narrow - Feb 2017
Food photography for a fantastic new restaurant in Limehouse. Teaming up again with food stylist, this week's blog features food & drink photography for website, menus and advertising imagery all for the straight and narrow
Jewellery photographer - London & the UK - Jan 2017
Variety of jewellery products. Photography clients based around Hatton Garden, and all over London. Providing both creative and packshot jewellery photography for rings bangles necklaces by chris howlett photography
Fashion Accessories - Still Life - House of Fraiser - December 2016
Product photography taken earlier in the year is now finally published. The following still life fashion images were created for the House of Fraiser Gift Guide, advertising the latest Ted Baker travel and fashion collection - some great product accessories
Drinks & Liquids Product Photography - tanqueray - november 2016
new creative drinks photography piece. The brief was to create two dynamic advertising product shots with liquids and splashes. Delivering this advertising style with liquids requires a combination of creative thinking and technical precisio
London Christmas Lights - Location videography - Idolights - december 2016
video and still photography for the company that make the Christmas lights on regent street in London. The lights on regent street are some of the best in London and probably the country. The Christmas lights are one of the most photographed in the UK so it was important that i produced a nice shot and created video that really showed off the high quality display of the lights
London still life Food Photography - Ugly Veg - November 2016
striking food photography of misshapen fruit and veg for online ethical editorial platform, Futurefrock. Rustic textures and vibrant tones of the many varieties of uniquely shaped squashes, peppers, aubergines, tomatoes and of course, curly cucumbers. Props were minimal in keeping with the theme - hessian and twine, wooden chopping boards and utensils, matte charcoal and slate surfaces.
1
2
3
4
5
6
7
8
9
10
11
12
13
14
15
16
17
18
19
20
21
22
23
24
25
26
27
28
29
30
31
32
33
34
35
36
37
38
39
·
·
·
·
·
·
·
·
·
·
·
·
·
·
·
·
·
·
·
·
·
·
·
·
·
·
·
·
·
·
·
·
·
·
·
·
·
·
·